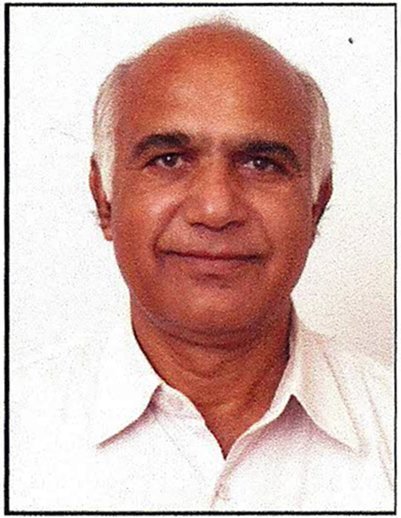 Prof. (Dr.) Chattar Singh is a well-known Social Scientist and a political analyst having over 41 years of experience in teaching, research and academic administration in Government and Private sector. Dr Singh specializes in regional studies having done his Master's degrees in History, Mass Communication and Laws. He was awarded Ph.D. degree in Modern History from Kurukshetra University where he taught for 36 years before retiring as Professor and Chairman of History Department in 2012.
He has authored three books and 17 research articles, while 33 M.Phil and 10 Ph.D. scholars were awarded their degrees by Kurukshetra university under his guidance. He organized three national seminars and one international conference as Chairman of the History Department besides many orientation and refresher courses for the university and college teachers. He presided over a large number of seminars and conferences. He is also member of various academic and selection bodies of many universities in India.
As a Founder Director of School of Social Sciences, Law, Management and Fine Arts and also of a Law College (Delhi Metropolitan Education) in Noida affiliated to Guru Govind Singh Indraprastha University (IPU) Delhi, Dr Singh spearheaded quality academics with focus on research and national and international seminars. It was during his tenure as Director Law College that five out of ten toppers including the first position of the Guru Govind Singh Indraprastha University Delhi were bagged by the students from his Law College.
He worked as Registrar of a noted international university in Greater Noida and as Proctor in another global university in Bikaner which was conferred the Best Education Award-2017 by The Economic Times and The Best Rural University of India for 2017-18 by the ASSOCHAM.
His dedication and commitment to the cause of students' education and academic excellence is unparallel.He has been teaching History to the MA/MPhil students and also History/Political Science to BALLB students besides Entrepreneurship to BBA/BCom students.
A multi talented personality, Dr Singh has written articles for leading newspapers like Times of India, Statesman, Pioneer NavBharat Times and has been politico-social analyst on regional television news channels.
He has been awarded 'Shlaghaa Patram'(Award for Excellence in Journalism) by the then Governor of Haryana on two occasions.