MBA
Unlock the Power of Business Excellence with our MBA Program
Under Graduate
Leap into the Future: Soar to New Heights with our Graduation Program!
Affiliations & Recognitions
Received recognition from the UGC, the Government of Karnataka, and the Association of Indian Universities.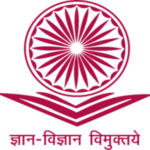 6th May 23
Foundation Day
Celebration
Each year on May 6th, the birthday of the late Sadhana Madam is commemorated as Foundation Day in her cherished memory.
Rising Stars
We have recently welcomed a new cohort of talented students to our campus, who were carefully selected through our rigorous recruitment process.
Ms Keerthana
ID No. : UGAR190065
Batch: 2019
Recruited year: 2023
Designation: Field Biologist
Branch: Mysore
Comapany Name: Rentokil PCI
Mr Chetan
ID No. : UGAR190095
Batch: 2019
Recruited year: 2023
Designation: Field Biologist
Branch: Bengalore East
Comapany Name: Rentokil PCI

Ms Arya Suresh
ID No. : UGAR190128
Batch: 2019
Recruited year: 2023
Designation: Field Biologist
Branch: Electronic City
Comapany Name: Rentokil PCI
Testimonials from our Students